Niagara Infant Water
Product Details
No fluoride added
BPA free
Kosher (pareve)
0 mg sodium
For mixing with infant formula and/or cereal
Purified water with minerals added for taste
Not sterile. Use as directed by physician or by labeling directions for use of infant formula. For mixing with formula, the FDA recommends boiling non-sterile water for one minute and cooling before use. Use good sanitation practices to maintain products purity – add infant water to the bottle or bowl first, replace the cap, and then add powdered formula or cereal. For best results, refrigerate after opening and use within 7 days.
---
Ingredients: Purified Water, Magnesium Chloride, Calcium Chloride, Potassium Bicarbonate.
Always refer to the product packaging for the most accurate and up-to-date product information.
---
A multi-step quality process you can trust!
A dedicated team of Quality Assurance professionals and our Quality Control Lab ensure that every bottle of Niagara® water surpasses the most stringent quality standards.
Our testing requirements surpass those set in place by the United States Food and Drug Administration (FDA) or the Environmental Protection Agency (EPA), so you know the water you're drinking is safe and healthy for the family.
State-of-the-art reverse osmosis, micron filtration and ozone technologies
Multiple automated inspection points
Quality laboratories at each production facility
Regular FDA and Global Food Safety Initiative (GFSI) audits
HACCP standards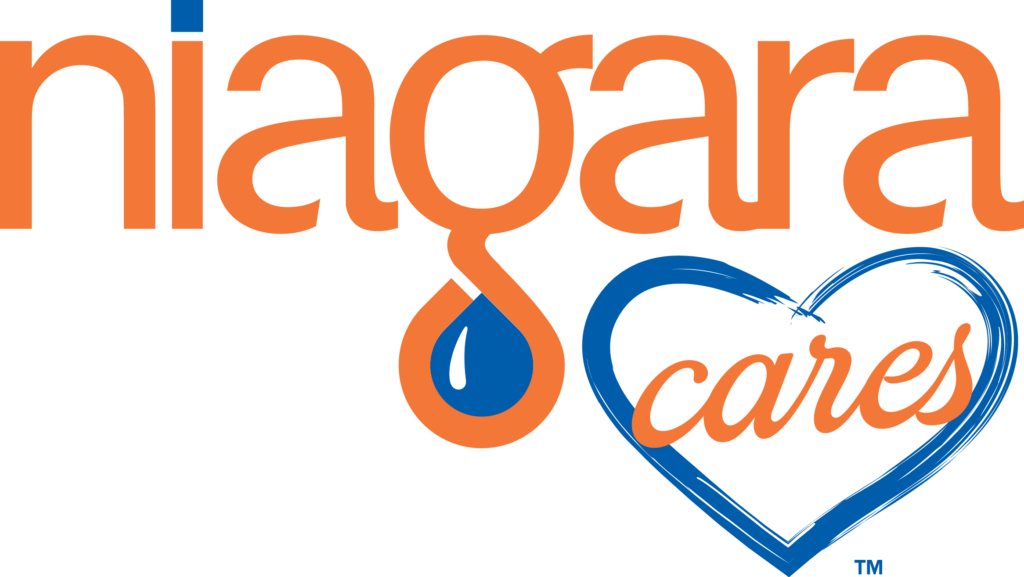 In the Community
Through Niagara Cares, Niagara Bottling is committed to supporting local and national charitable organizations and programs by engaging stakeholders, volunteering in the community and investing its resources to support vulnerable children and their families.