A dedicated team of Quality Assurance professionals and our Quality Control Lab ensure that every bottle of Niagara® water surpasses the most stringent quality standards.
Our testing requirements surpass those set in place by the United States Food and Drug Administration (FDA) or the Environmental Protection Agency, so you know the water you're drinking is safe and healthy for the family.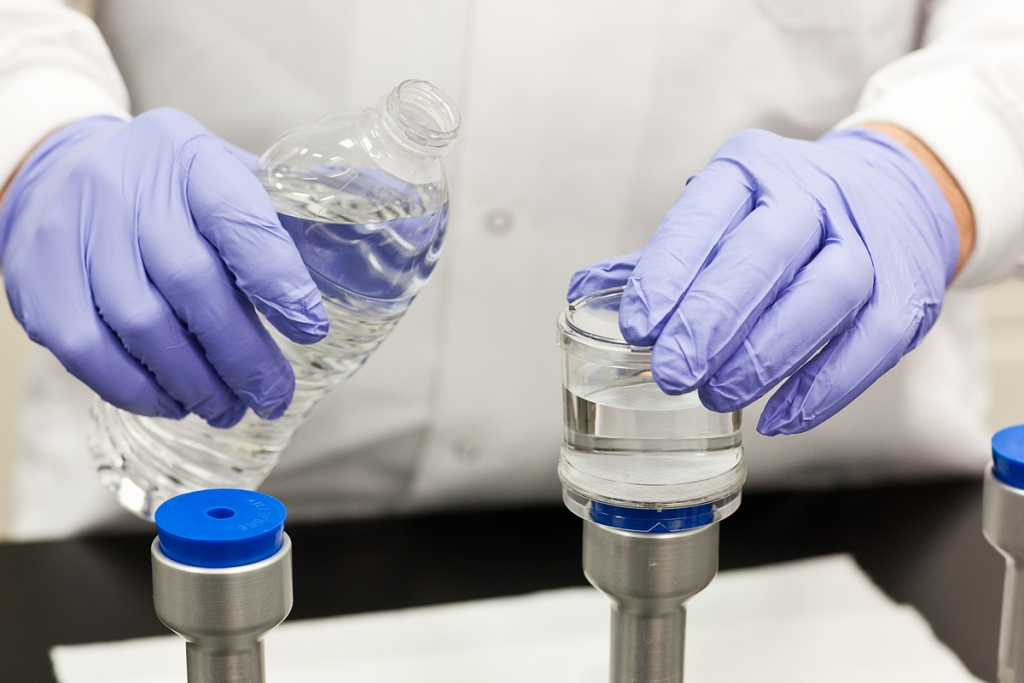 To learn more about our water, please view our Water Quality Reports.
For questions about the source and quality of our water,
please contact our Consumer Affairs team at
(877) ITS-PURE
.
Product Questions
For the Best If Used By Date, locate a stamp on your bottle just above the label.
Please see the example below.