Providing Access to Clean Water
Our mission of delivering high-quality water does not stop at the shelf. We demonstrate our commitment to providing access to clean drinking water through in-kind donations, volunteer service and being there when needed most.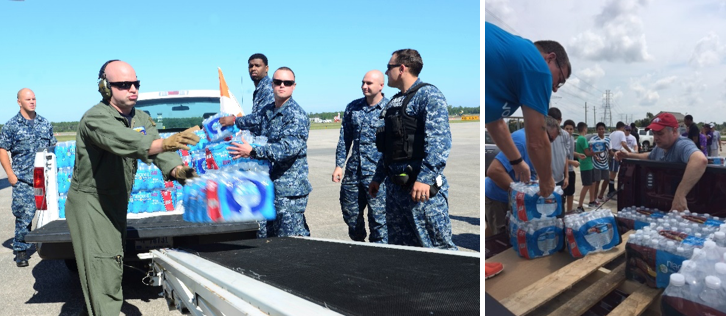 Natural disasters devastate communities and the environment, leaving public water systems compromised in the aftermath and unsafe by both state and federal health standards. In partnership with organizations such as Feed the Children American Red Cross and Incident Action Planning, Niagara has responded to disasters such as Hurricane Harvey, Flint Water Crisis, Hurricane Sandy, and the tsunami in Japan by providing safe, clean water to those affected by catastrophic events.
We donated over 4 million bottles of water across the various areas impacted by Hurricane Harvey and Hurricane Irma. We also partnered with Feed the Children to provide nearly 3 million bottles of water to those affected in the Flint, MI water crisis and more than 1.2 million bottles of water to communities impacted by the catastrophic floods in Louisiana.
Also, more than 40 of our Team Members traveled to El Jiote, Honduras in partnership with Global Water Brigades to support the build of a new, clean water system benefiting more than 560 residents.