Through Niagara Cares, Niagara Bottling is committed to supporting local and national charitable organizations and programs by engaging stakeholders, volunteering in the community and investing its resources to support vulnerable children and their families.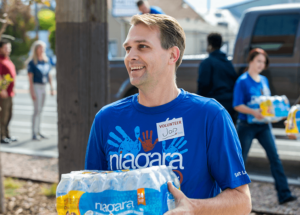 In-Kind Donations
Niagara Cares also supports qualifying organizations through the donation of water bottle cases. In addition to providing bottled water for disaster relief around the globe, Niagara focuses on children and families in need and organizations whose mission is to support them.
Community Involvement
Our Team Members are continually improving their communities by giving back in a variety of ways. Whether it is as a group or as an individual, volunteering is a way of life for Niagara. Niagara Cares also matches funds raised by groups of Niagara Team Members who contribute to non-profit organizations in their local community that align with Niagara Cares' mission.
Below are a few example stories of our Team Members in the community.
---
STEM at Home
October 2020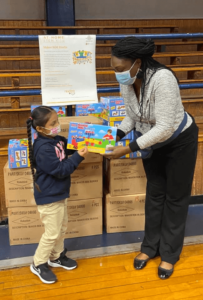 In partnership with the Cal Ripken Sr. Foundation, Niagara Cares provided 12 local schools with STEM activity kits that included curriculum, equipment and training modules for at-home learning during virtual schooling. By working with local educators, Niagara distributed over 4,626 STEM kits to students in Byhalia, Dallas and Groveland.
---
Operation Backpack
September 2020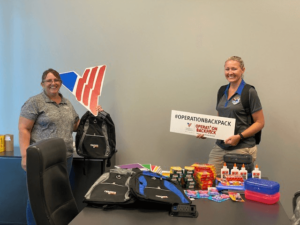 Our Aurora and Plainfield Team Members collected various school supplies to donate to our partner, Volunteers of America, for Operation Backpack. With our Team Members help, Operation Backpack is able to provide backpacks, school supplies, and a variety of support services to homeless, at-risk and foster children from pre-school to high school levels throughout the states of Colorado, Ohio and Indiana. In total, we helped more than 4,400 children in need start their school year on the right track.
---
Supporting Natural Disasters
August 2020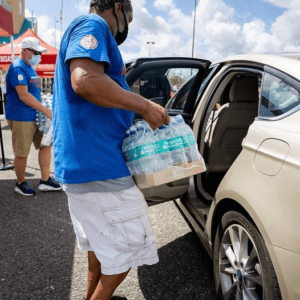 Our teams continued to support with relief efforts across the country as hurricanes hit the Atlantic and fires erupted on the West Coast. Through our national charitable partners, Feed the Children and Convoy of Hope, we donated more than 1.3 million bottles of water to support relief efforts.
---
Career Day
June 2020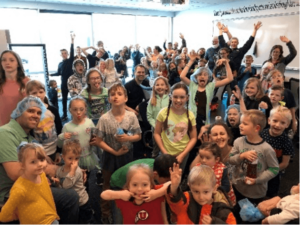 Our Salt Lake City team hosted a Career Day for a group of homeschooled children. Our Team Members educated the kids about manufacturing and passed on their dedication and love for what they do at Niagara.
---
COVID-19 Relief
April 2020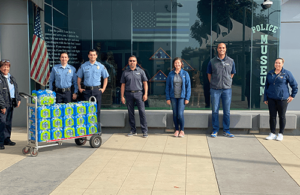 Through our national charitable partners like Convoy of Hope and Feeding America, we donated more than 4 million bottles for COVID-19 relief. Our plant Team Members delivered donated products to first responders, food banks and local shelters. They also supported healthcare workers by pulling together PPE items such as masks and gloves for local hospitals.
---
A New Bottle Classroom
March 2020
In partnership with Keep Newnan Beautiful, our Atlanta team built a brand new bottle house for the community's outdoor classroom. Team Members came together to construct the bottle house and now it's part of the public space for kids to learn and play in!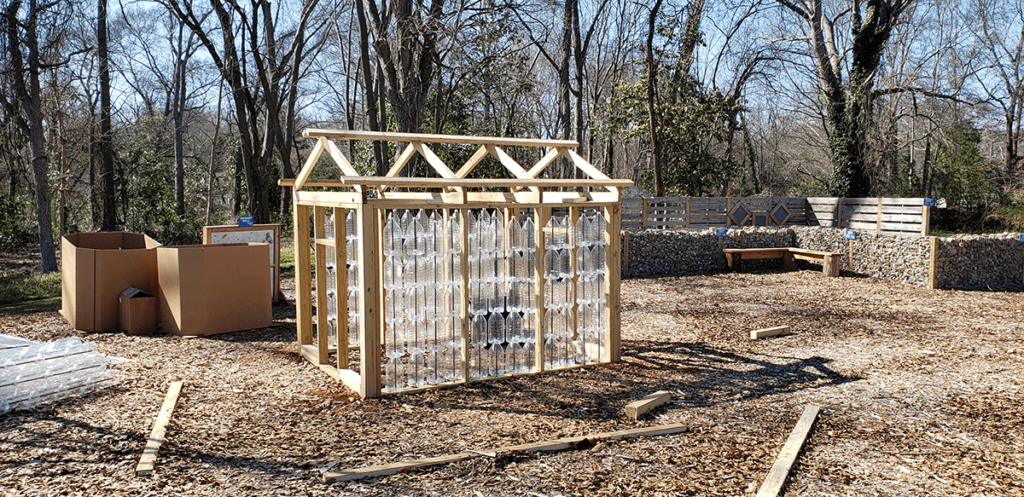 ---
New Space for Learning
September 2019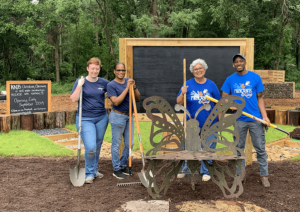 In partnership with Keep Newnan Beautiful, we celebrated the opening of our community's first Outdoor Classroom. After receiving a $10,000 grant from Niagara Cares, the vision of an outdoor classroom finally came to fruition and local teachers can lead lessons through hands-on experience. As members of the community, we value and appreciate Keep Newnan Beautiful's grassroots efforts in creating public spaces for education with an eye on sustainability!
---
Volunteering with Kids
July 2019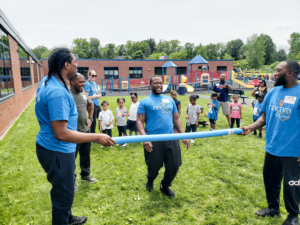 Team Members in Bloomfield helped run activities for Laurel Elementary School's Field Day for students in kindergarten through second grade. This was our second year participating in the games and we are looking forward to more!
---
There for Seniors
August 2018

Team Members in Byhalia participated in the Marshall County Senior Citizen's Day festivities by providing water and passing out food to over 500 senior citizens.
---
Supporting the Community
June 2018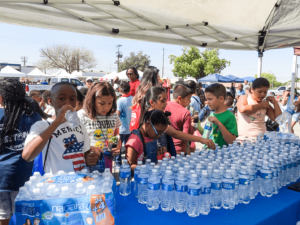 Team Rialto supplied water to more than 1,000 third grade students from 13 elementary schools for the Annual Earth Day Celebration where the community, working along Rialto City staff, cleaned various locations throughout the city.
---
Serving a Warm Meal
March 2018
Team Members in Dallas got up early to cook and serve breakfast to 40 adults and children staying at the Ronald McDonald House. The Ronald McDonald House is located in the hospital district in Dallas close to the Children's Hospital. They provide room and board free of charge to families with terminally or critically ill children requiring hospitalization for long periods.
---
Pay with Thanks
November 2017
---
Lunches for Children
September 2017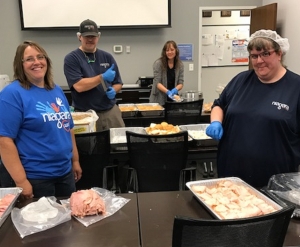 With Lunch Bunch City of Plainfield, our Team Members made 400 sandwiches for lunches that fed local children and their caregivers. Some of the Team Members had the privilege of serving the lunches at a local park where approximately 150 children and caregivers attended. Leftover lunches were taken to the homes of children who had no transportation to the park.
---
Encouraging Careers in STEM
June 2017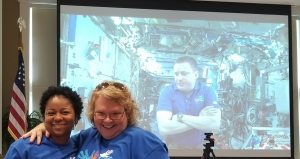 Our team in Atlanta helped their local library become the first library in Georgia and the third in the U.S. to host a live chat with an astronaut while aboard the International Space Station. The event gathered 200 residents and allowed youth of all ages to ask questions to the astronaut. Niagara donated all the water for the event and provided free hot dogs, popcorn and ICEEs for attendees. Also, our Team Members educated youth on the filtration and purification process of bottled water
---
Bringing Smiles to Hospitalized Children
April 2017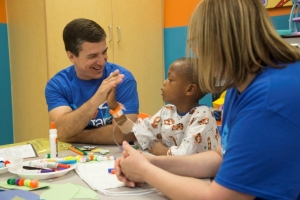 Through Starlight Children's Foundation, Niagara Cares donated $10,000 worth of toys and needed items to Maricopa Medical Center to support child life initiatives benefiting pediatric patients. In addition, Team Members also hosted arts and craft activities for children at the hospital and distributed care packages to the parents of patients.
"We are pleased to provide this donation to the Child Life Department to help them continue their mission of reducing stress and anxiety among pediatric patients," said Kristen Venick, Director of Niagara Cares. "We are also grateful for the opportunity to partner with the hospital and participate in a volunteer initiative we hope will bring joy to the children and let the families of patients know that we care."
---
Spring Cleaning
March 2017
Our team in Dallas adopted a stream near our Niagara facility and in partnership with Adopt- A-Stream of Grand Prairie. They hosted a spring-cleaning volunteer activity and cleared out all the trash in the area.