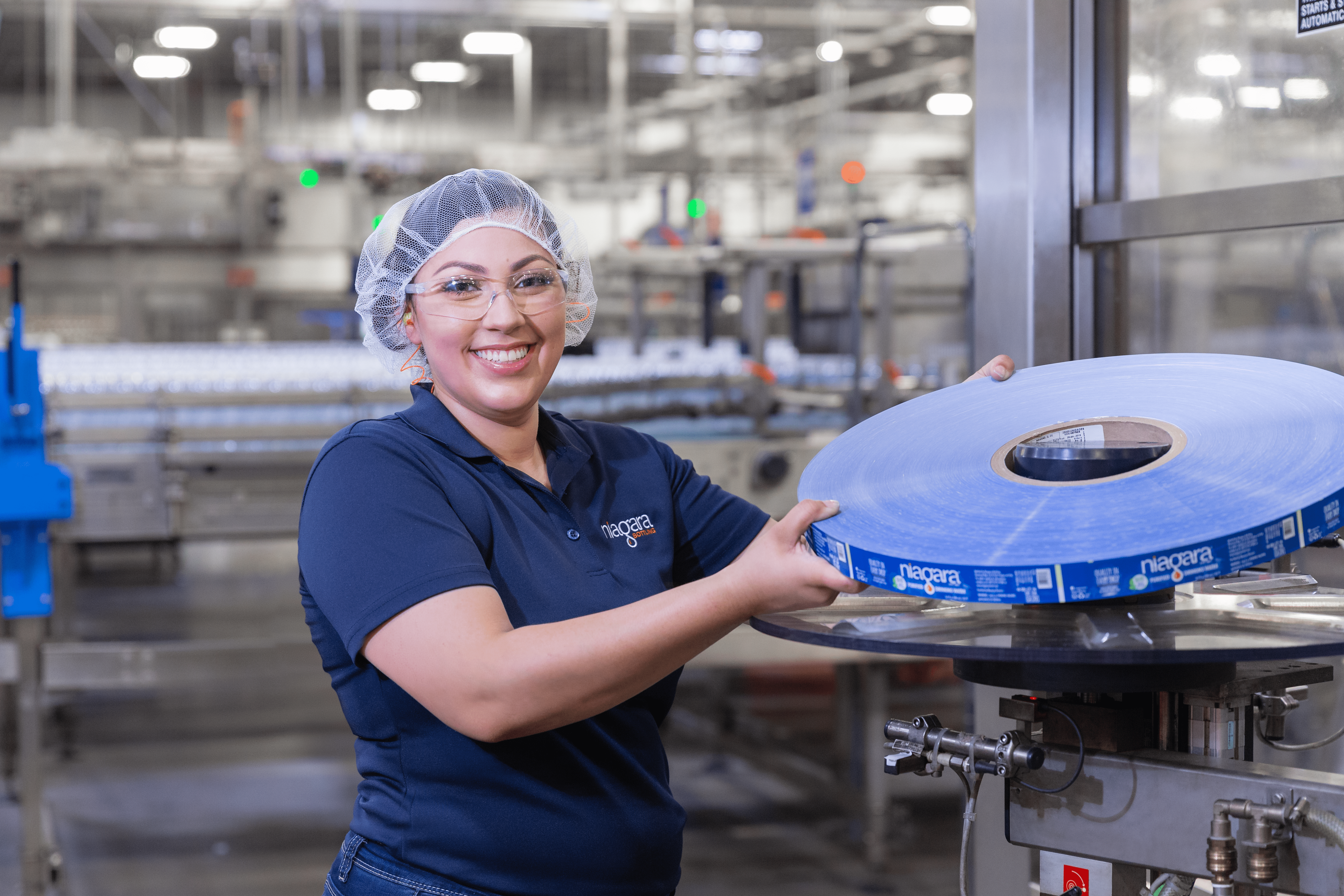 Niagara Bottling has proposed constructing a new manufacturing facility in Tangipahoa Parish that will create local employment opportunities, drive direct capital investment in the area, and position the Parish as a manufacturing leader in the bottled beverage market. Niagara's projected employment in Tangipahoa is expected to reach approximately 59 full-time positions with average hourly compensation ranging from $40,144 to $99,798 before overtime pay, bonuses, and benefits. Salaried positions are expected to exceed these annual averages. The total annual payroll for the plant is expected to be around $4.4 million. The initial capital investment is estimated to be up to $140-$160 million and is projected to create 165 construction jobs.
For more information about the proposal, please view our fact sheet and the Tangipahoa Regional Government FAQ.
Who We Are
Niagara Bottling has been family owned and operated since 1963. Headquartered in Diamond Bar, California, Niagara operates bottling facilities throughout the U.S. and Mexico. As a leading beverage manufacturer in the U.S., Niagara Bottling works closely with some of the largest beverage brands, retailers, grocers, club and convenience stores throughout the country. Niagara produces a variety of beverages including bottled water, sparkling, vitamin and flavored water, teas, sports drinks, ready-to-drink coffee, protein drinks and non-dairy milk products.
Our Commitment to Tangipahoa Parish
Niagara understands the community has questions about the proposal, and we want to assure you that we are committed to investing in Tangipahoa in a way that protects the area and its natural resources.
Protecting the Tangipahoa River: Niagara is committed to protecting the integrity of the Tangipahoa River. All water released from the facility will be carefully tested, including pH and pathogen level evaluation, and pre-treated as needed. 
Ensuring Extreme Weather Event Resiliency: Niagara will construct its facility to ensure on-site floodplain mitigation meets or exceeds the required Louisiana state minimum and reduces the risk of standing water to the community.
Our Commitment to Community
Niagara is committed to making a positive impact in our communities. As part of this commitment, our local teams regularly donate their time and resources to strengthen communities through activities and initiatives supporting education, emergency need, area beautification, the environment, and health and wellness.
Niagara partners with community leaders and charitable organizations that are making a meaningful difference in the world and in the areas where our facilities are located.
Our Focus on Sustainability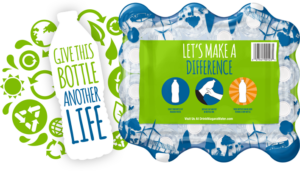 Niagara is committed to responsible resource stewardship and integrating sustainability into every aspect of our business. We support environmental initiatives as well as innovation and leadership in product, packaging, and manufacturing while promoting consumer awareness and action on sustainability issues. Here's how Niagara is prioritizing sustainability:
Water Stewardship: A Niagara facility uses less water to produce its products than it takes to keep a few golf courses green. Niagara pays volumetric fees for the water it uses and millions in taxes and fees to municipal systems that enable them to maintain and improve their infrastructure.
Packaging Efficiency: Niagara's Eco-Air Bottle is lightweight, recyclable, and uses 60% less plastic. In fact, our bottles are so lightweight that when you hold one you might wonder if it's strong enough – but it is. And our recyclable Eco-Air packaging allows us to ship more water per order to reduce CO2 emissions.
Lowest Environmental Impact: Since 2009, Niagara has worked to reduce the carbon footprint of its bottles by 59% through design and packaging innovations. Niagara PET bottles have a lower environmental impact across most impact categories when compared to other common beverage and water packaging types. And our 0.5L bottles have an embodied carbon footprint. That is 46% below the U.S. average.
Recycling Infrastructure and Education: Niagara supports recycling education through International Bottled Water Association's "Put it in the Bin" campaign and the "Keep the Cap On" campaign.
Contact Our Economic Development Team
Our team's mission is to promote and advance the strategic goals of the company through relationship building and engagement with public policy makers, government officials and community leaders.