Eco-Air Package®
As innovators, Niagara is always looking for ways to improve through technological advancements and processes that help us reduce our impact on the environment. Our Eco-Air Package® eliminates the need for a cardboard tray completely and the cases take up less pallet space which allows us to ship more water per order and subsequently helps us reduce our CO2 emissions.
---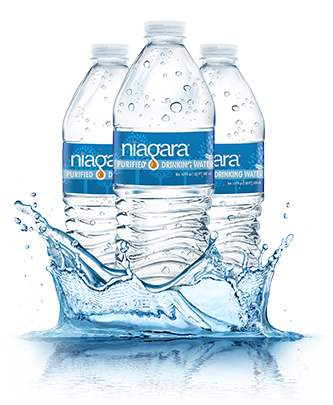 Eco-Air Bottle®
In the past 15 years, Niagara has reduced the amount of plastic in our Eco-Air® Bottle by over 60%*. Our bottle is not only lightweight but also 100% recyclable**. Because of the reduced weight in our plastic, we are able to:
Transport more water per truck load which reduces CO2 emissions
Use less plastic per bottle which helps conserve valuable resources
Use less energy to produce which reduces our carbon footprint
In addition, we've reduced our label size and bottle cap size to further reduce our material use.
*On average vs. our original 1998 500mL bottle.
**Bottle and cap only. This product may not be recyclable in your area.