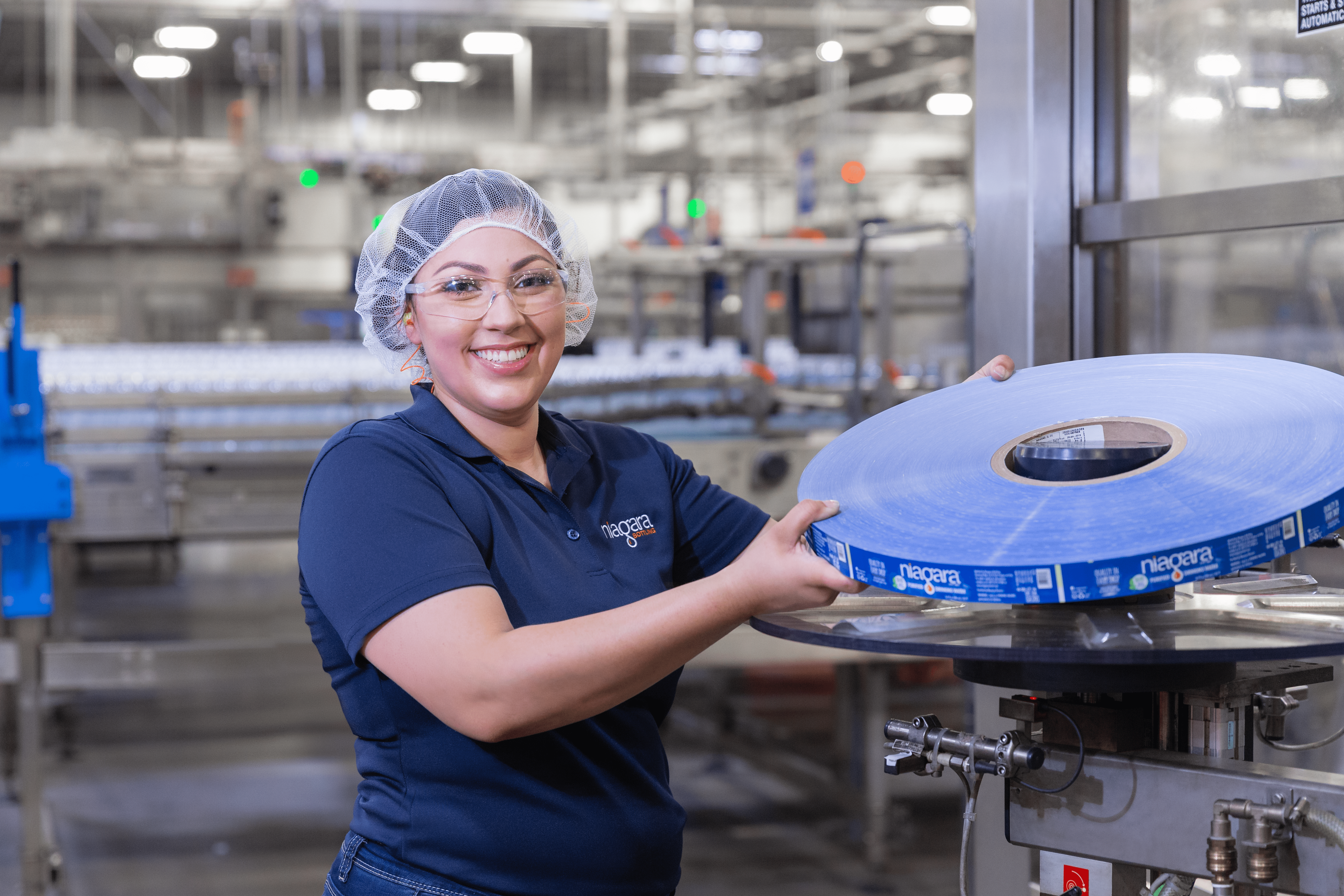 Niagara Bottling has an extensive and important presence in Stockton, manufacturing a variety of consumer beverages.  Niagara's first two manufacturing operations were located on Runway Drive and Zephyr Street in 2007 and 2014 respectively.  Niagara's overall employment in Stockton currently stands at approximately 230 full-time positions between the two plants. All in compensation (regular pay, OT, bonuses, holidays, tuition, benefits, etc.) for all of 2022 is approximately $16.9 million.
However, total employment will grow to an estimated 478 employees once Niagara's newest manufacturing facilities are completed on Arch Road and Logistics Drive in early 2023.  The total combined payroll of these four facilities will be just over $40 million.  Collectively, they are expected to generate over one million dollars in annual tax revenues for the city of Stockton.
Source: Lightcast Impact Analysis Modeling – October 2022.
Who We Are
Niagara Bottling has been family owned and operated since 1963. Headquartered in Diamond Bar, California, Niagara operates bottling facilities throughout the U.S. and Mexico. As a leading beverage manufacturer in the U.S., Niagara Bottling works closely with some of the largest beverage brands, retailers, grocers, club, and convenience stores throughout the country. Niagara produces a variety of beverages including bottled water, sparkling, vitamin and flavored water, teas, sports drinks, ready-to-drink coffee, protein drinks, and non-dairy milk products.
Our Commitment to Community
At Niagara, we are committed to making a positive impact on society and our communities. As part of this commitment, our local teams place an emphasis on supporting areas of education, emergency need, community beautification, environment, and health and wellness. We are proud to partner with community leaders and charitable organizations that are making a meaningful difference in the world and in the areas where our facilities are located.
Getting Students Ready for School
 Our Stockton teams stuffed 350 backpacks with school supplies to support youth in our local communities. Through our partnership with Volunteers of America, and their Northern California/Northern Nevada (NCNN) affiliate, Niagara supported their Operation Backpack program with a $10,000 grant donation. From backpacks and notepads to pencils and erasers, students in elementary, middle, and high school will soon receive the educational tools they need to succeed.
UNeed2 and Women's Center Youth & Family Services were some of the local recipients of the program, assisting more than 300 students in Stockton. Overall, the local Operation Backpack program provides over 5,000 backpacks and supplies for students across the Sacramento region.
Having a brand-new backpack and supplies not only provides a child in difficult circumstances with the tools they need to succeed, it also gives them confidence and hope.
Spreading Holiday Cheer
Our teams in Stockton worked with Volunteers of America to make "Waiting for Santa Kits" for children at their family shelter. The kits included pajamas, hot cocoa, cookies to put out for Santa, a book to read while they wait for him to come, and letters from Santa written by our Team Members. These gifts and letters from Santa provided a memorable holiday experience for the benefiting families during a difficult time in their lives.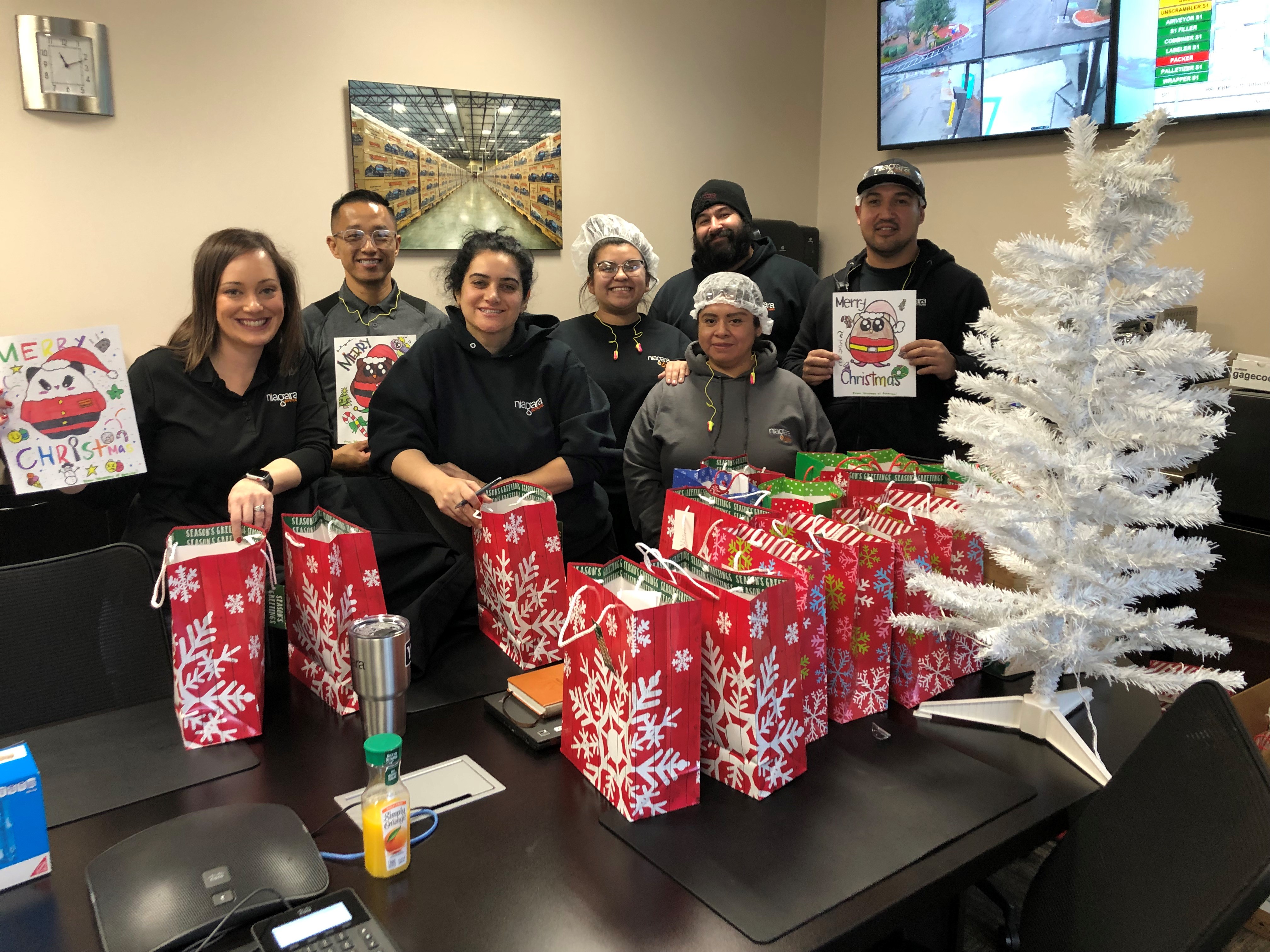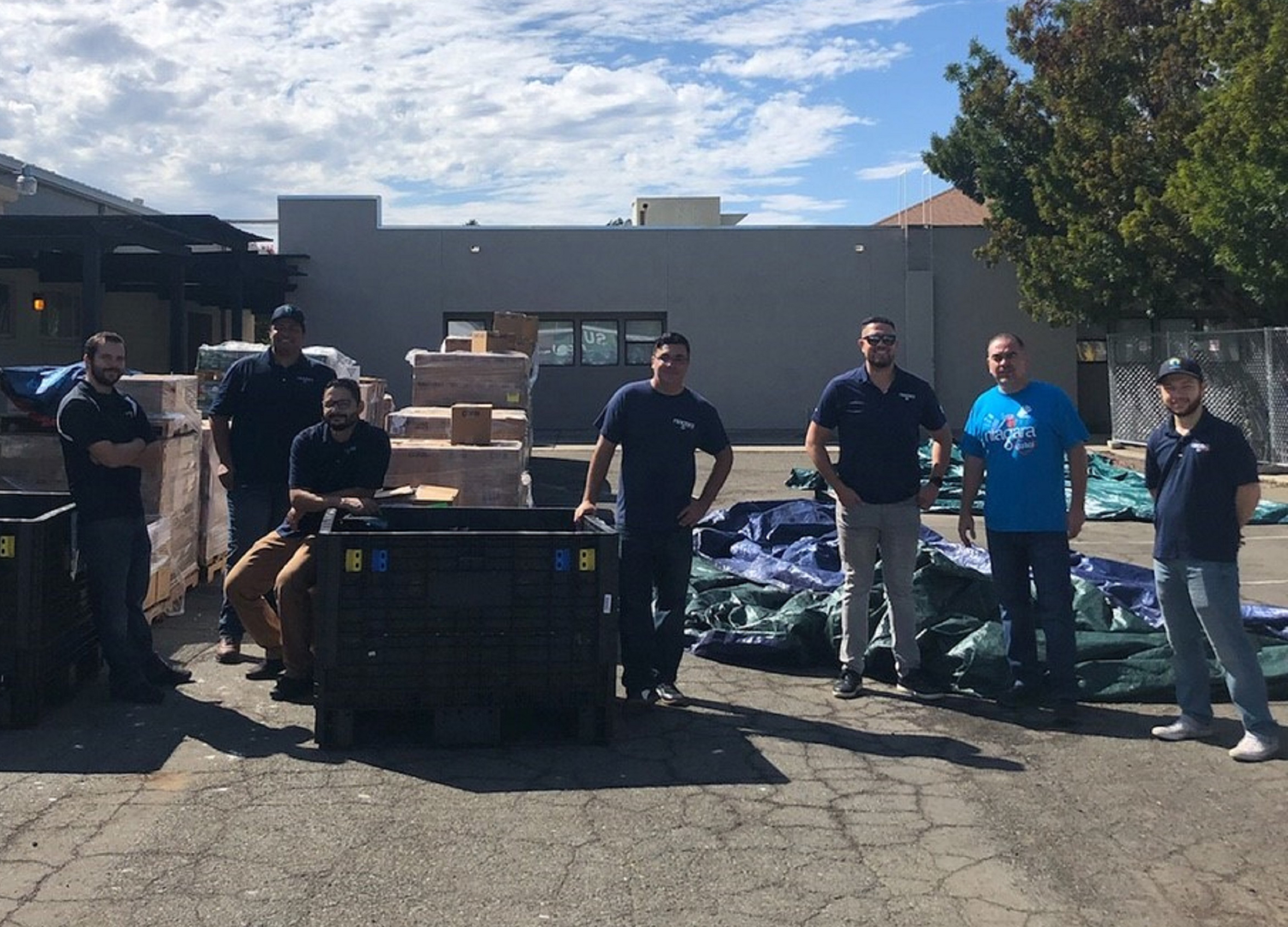 Shoe Drive
Our team supported a shoe drive in Elk Grove by donating two pallets of water for their event as well as setting up chairs, tables, banners and activity stations.
Some of the local organizations our Team Members regularly donate their time and resources to include:
Boss Lift guard/reserve deployment support
Mudville Backpack Drive
Ronald McDonald House
Second Harvest Food Bank
Children's Museum of Stockton
Dia Ciencias Sponsorship
DiWaste Connections of Texas Bicycle Donation
Habitat for Humanity Homebuilding Project
Mary's Dining Room
Stockton Emergency Food Bank
Stockton is Magnificent!
Our Focus on Sustainability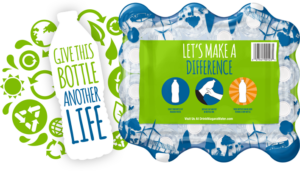 Niagara is committed to responsible resource usage and integrating sustainability into every aspect of our business. Niagara has an obligation to not only support environmental initiatives, but to innovate and lead in their product, packaging, manufacturing, and promoting consumer awareness and action on sustainability issues. Here's how Niagara is putting sustainability first:
Water Stewardship: A Niagara facility uses less water to produce its products than it takes to keep a few golf courses green. Niagara pays volumetric fees for the water it uses and millions in taxes and fees to municipal systems that enable them to maintain and improve their infrastructure.
Packaging Efficiency: Niagara uses the least amount of plastic for its bottles.
Lowest Environmental Impact: Niagara PET bottles have a lower environmental impact across most impact categories when compared to other common beverage and water packaging types. Our half-liter bottles have an embodied carbon footprint that is 46% below the U.S. average.
Recycling Infrastructure and Education: Niagara supports recycling education through International Bottled Water Association's "Put it in the Bin" campaign and the "Keep the Cap On" campaign.
---
Contact Our Economic Development Team
Our team's mission is to promote and advance the strategic goals of the company through relationship building and engagement with public policymakers, government officials, and community leaders.