Niagara Bottling established its operations in Los Lunas, NM in 2016. The project includes 160,000 square feet of advanced manufacturing space for the production and distribution of purified bottled water. The project brings over $23 million in new investment and 40 new jobs to Los Lunas with an average wage of nearly $48,000.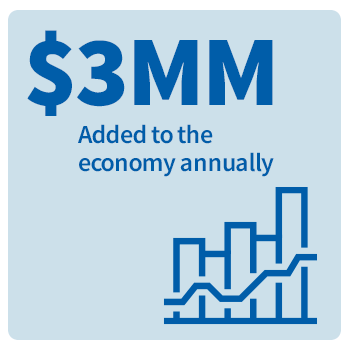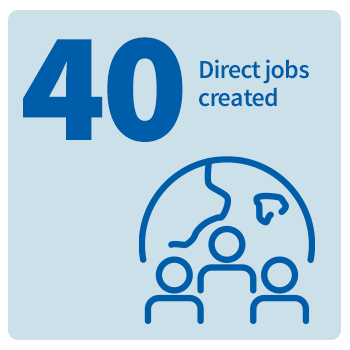 Who We Are
Niagara Bottling, LLC has been family-owned and operated since 1963. Headquartered in Diamond Bar, Calif., Niagara operates bottling facilities throughout the U.S. and Mexico. As a leading manufacturer of private-brand bottled water in the U.S., Niagara Bottling works closely with some of the largest retailers, grocers, club and convenience stores throughout the country. Niagara produces a variety of beverages including bottled water, sparkling water, tea, sports drinks and vitamin-enhanced waters.
---
Our Commitment to Community
We strongly believe in teamwork and are committed to making a positive difference in communities where we operate through volunteer service, in-kind donations, and monetary contributions.
New Playground for Child Care Center
Albuquerque Team Members partnered with La Vida Felicidad, a local non-profit, to replace the playground at their child care center. La Vida held a ceremony on January 10, thanking Niagara for their support. The kids now have a new, safe place to play!
Inspiring Careers in STEM
Team Members visited Navajo Elementary School and helped judge projects presented by the students. This Science Fair helped students learn about various STEM topics and complete fun experiments that piqued their interest in different fields.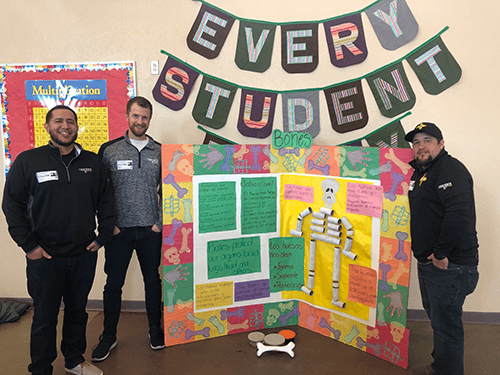 ---
Some of the local organizations our Team Members regularly donate their time and resources to include:
Movies Under the Stars – Outreach event – El Cerro Community Center
Valencia County Clean Up
Mid-West New Mexico Community Action Program
Global Career Fair – (part of the VIII World Engineering Education Forum) –
Albuquerque Convention Center
Los Lunas Schools district
Leadership New Mexico
All for Animal's Inc. – Los Lunas, NM
La Vida Felicidad Partnership
Niagara also makes product donations to groups within Los Lunas and Valencia County. Some of these include:
Belen Football
Belen Wrestling Program
Belen Basketball Program
Annual Belen Matanza
Los Lunas Fire Department
Los Lunas Police Department
Los Lunas Tiger Band Boosters
Los Lunas Tigerettes
Los Lunas La Vida Felicidad
Moberg Golf Tournament
NM Tech Career Fair
NM tech Golf Tournament
NM Workforce Connection
Our Lady of Belen Church
Tome Elementary
Our Focus on Sustainability
Niagara is committed to responsible resource usage and integrating sustainability into every aspect of our business. Niagara has one of the lightest bottles in the world and all of our bottles are 100% recyclable*.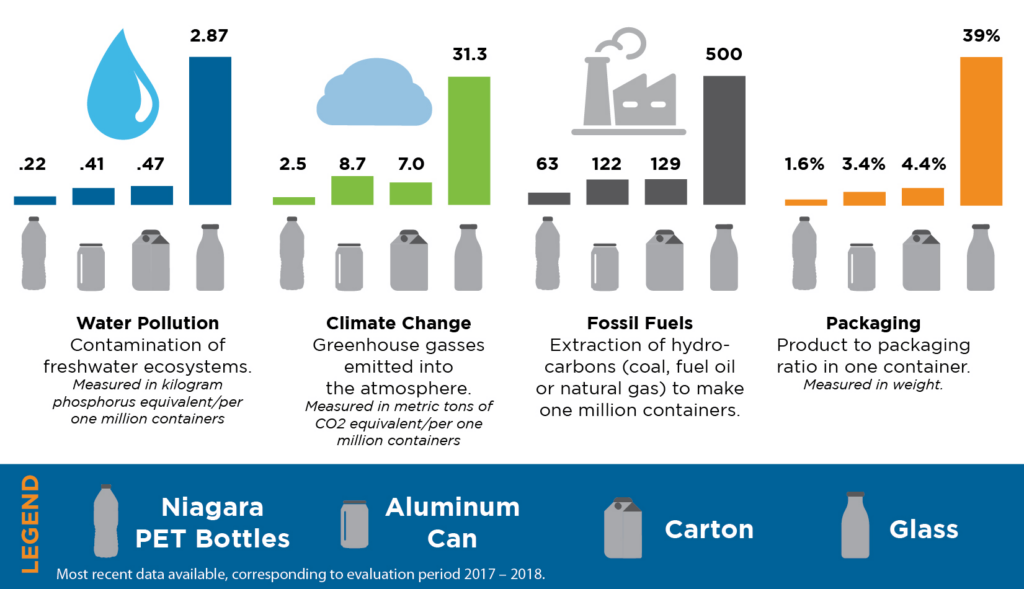 *Excludes label and outer packaging, which may not be recyclable in your area
---
Meet Our Economic Development Team
Patrick Drinan
Sr. Manager of Economic Development
John F. Krug
Sr. Manager of Economic Development