Opportunities for Veterans
At Niagara, we place a high value on the skills and experience military Veterans bring, including loyalty, integrity, dedication, leadership, time management, and the ability to make decisions and learn quickly. That is why we have a dedicated team to assist our nation's heroes transition into the civilian workforce by matching valuable military experience to open positions at Niagara.
If you are a military Veteran, please apply online and our talent acquisition team will contact you if there is an opportunity that aligns with your valuable military experience.
---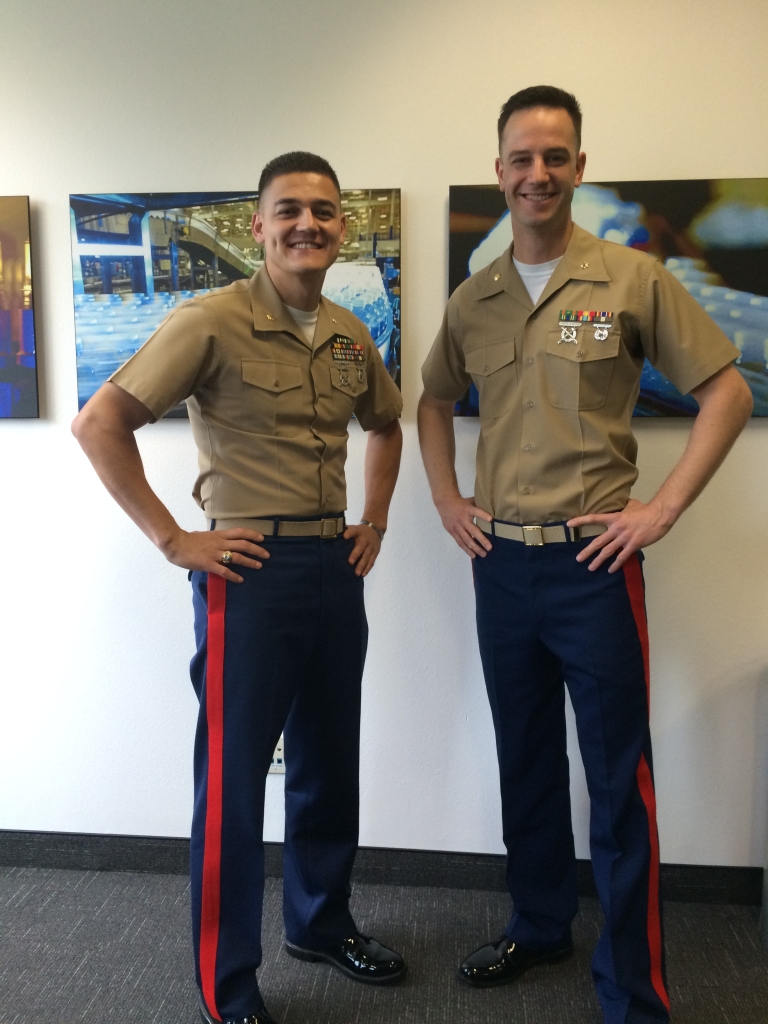 Major Nathan Doerchuk's Story
Nathan Doerschuk
Regional Sales Manager, Niagara Bottling
Major, Communications Officer,
United State Marine Corps Reserves
As a Communications Officer, Major Nathan D. Doerschuk served as a platoon commander from 2006-2008 in Okinawa, Japan.  Upon completion of his duty oversees, he received orders to Marine Corps Recruit Depot San Diego to serve as a Series Commander, Operations Officer and Executive Officer for 1st Recruit Training Battalion.  In July 2011, Nathan received his honorable discharge and soon after he began his career at Niagara as an Operations Analyst in Customer Service.
Nathan quickly adapted to the fast pace work environment that characterizes the Niagara culture.  In January 2013, Nathan transitioned to a Sales Development Manager (SDM) role in search of new challenges and opportunities.  As the company grew, so did the demand for leadership and experience within the Niagara Sales department.  Over the next 3 years, Nathan was promoted twice more to Senior SDM and Mid-Atlantic Regional Sales Manager.  Nathan attributes his career growth at Niagara to not only his work ethic, but also his military training that taught him the importance of being proactive as a leader and to not shy away from taking initiative.
Nathan says, "Taking initiative is important in the military just as it is within Niagara's culture, which allows you the freedom to seek out opportunities to do things better or more efficiently.
The courage we are taught in the military that demands us to do what is right and in the best interest of the unit, is true at Niagara as well.  Niagara employees not only want to do what is best for the company, but do what is best for the customers we service." Furthermore, Nathan says, "People at Niagara are like minded in the sense that they want to progress and grow the company.  Within Niagara there is a healthy competitive environment that drives excellence similar to what I experienced in the Marines."
Learn more about working at Niagara
---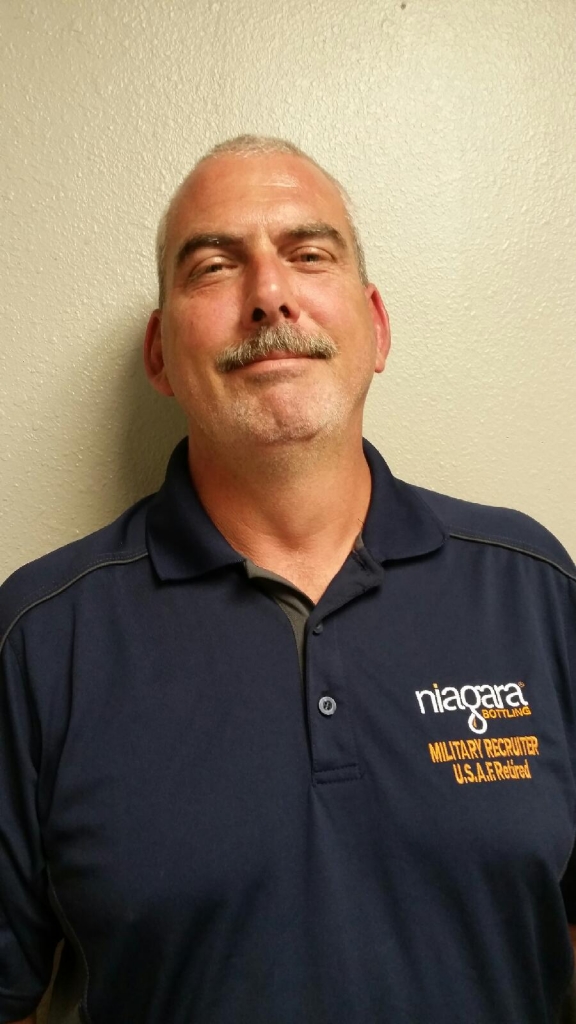 Michael ClarkMilitary Recruiter
As a 21-year Veteran, I fully understand the challenges with transitioning from Military to
civilian life.
Here at Niagara Bottling, we fully support our nation's Veterans. As the Veteran Recruiter for Niagara, I can help assist you with navigating those challenges and assist you with your next chapter in life. If you are interested in a manufacturing career, please review our locations map and learn more about the hiring process.  If you have separated or retired already, currently in the Guard or Reserves and want to learn more, please contact me for details. We fully support our Veterans and we thank you for your service.